Hello everyone,
since late November last year i was working at my newest project.
Now it's ready

It's a sans serif with 10 styles.
Please have a look at my recently updated HP:
Hybi11-Amigo
Just one teaser for you: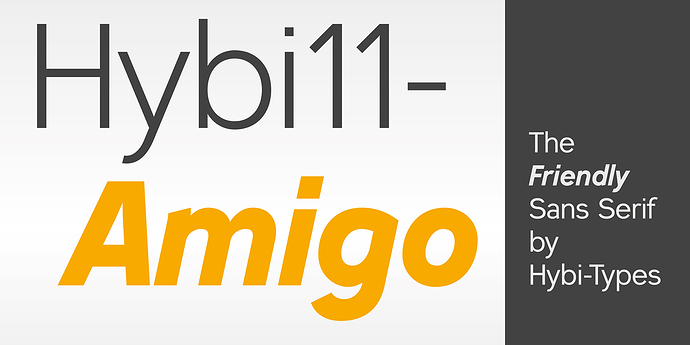 Many many thanks to the whole Fontself team for this absolutely great tool!


All the best – and have fun!
Hybi