Hi There,
I want to copy left and right kerning from A to Á and À.
I created a group for:
A A A
A Á A
A À A
Kerning pairs work for letters to the right of the letter, for example, AM, ÁM, ÀM, etc.
But it doesn't work for the letters to the left, for example, MA, MÁ, MÀ, etc.
This is the screenshot: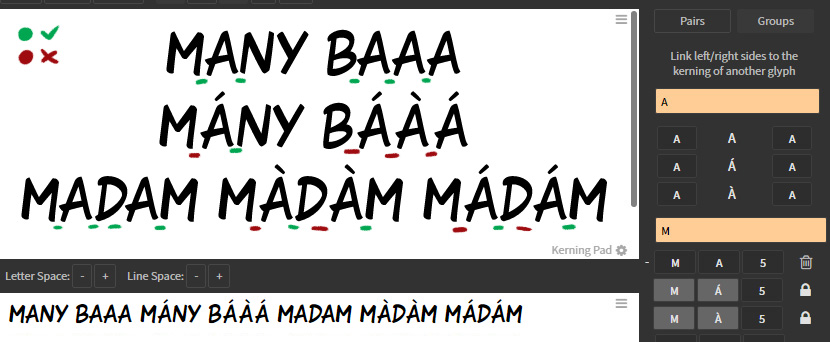 Any suggestion?
Thank you.
===== SOLVED
Solved, I forgot to set the letter spacing for Á and À.