New here… and to fonts as well…
Trying to create a bitmap Open Type font that includes a hand-drawn, lower-left drop shadow. My issue is that the drop shadows of letters that appear later in words are covering parts of letters that appear earlier in words. Confusing, right? See examples below.
Wrong (drop shadows cover part of letters) & Right (all drop shadows appear behind letters):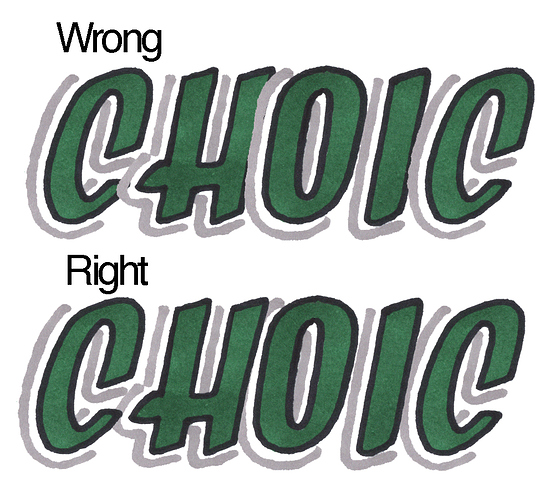 Is there some feature in photoshop that would allow me to switch the order of layering so that letters that appear later in words would be "below" previous letters? Or is there some other solution that I haven't considered (other than putting each letter on it's own layer)?
I'd appreciate any help or thoughts on the topic!
Thanks!
Kate