Hi guys,
This is my Happy Rainbow Family font, create by Font Self, I am so happy to using FontSelf, thank you so much for make every thing easy:pray:.
I hope you enjoy & have fun with my font !
for more information please visit Happy Rainbow Family
and Behance
if you like please give my favorite heart on my profile, i will be happy all day

Thank you
Ake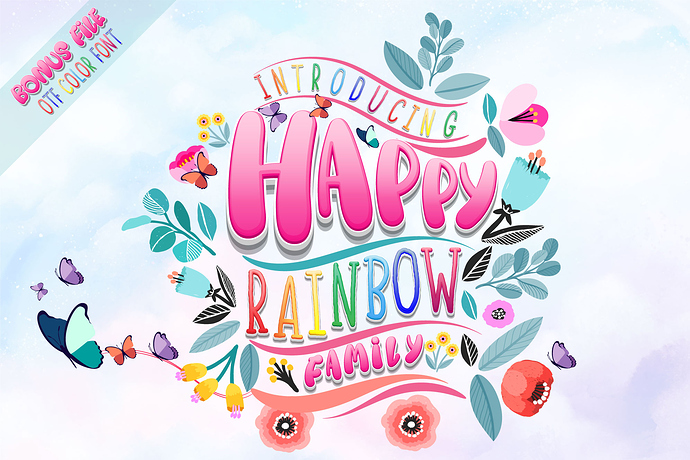 !