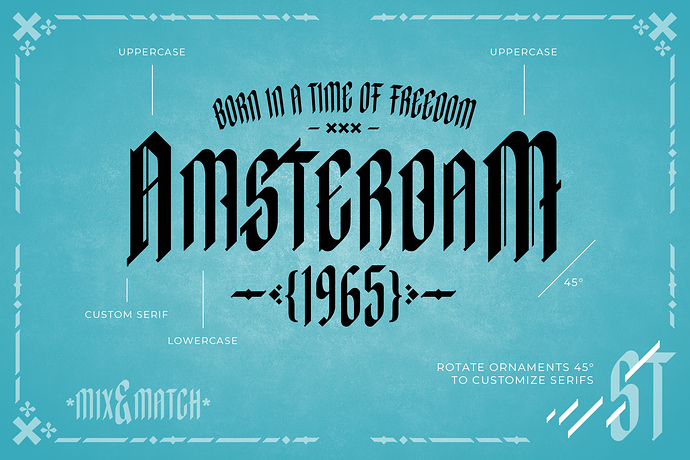 Adelberti is available on Creative Market: https://crmrkt.com/ADwQ9D
The Story
The St. Adalbertus (also Adelbertus) abbey is a 5 minute walk from my house in Egmond-Binnen, The Netherlands. Monks still live and work there. They use to make beer, but a nearby brewery has been making their 'Sancti Adalberti' for years now. A great fit for my new font.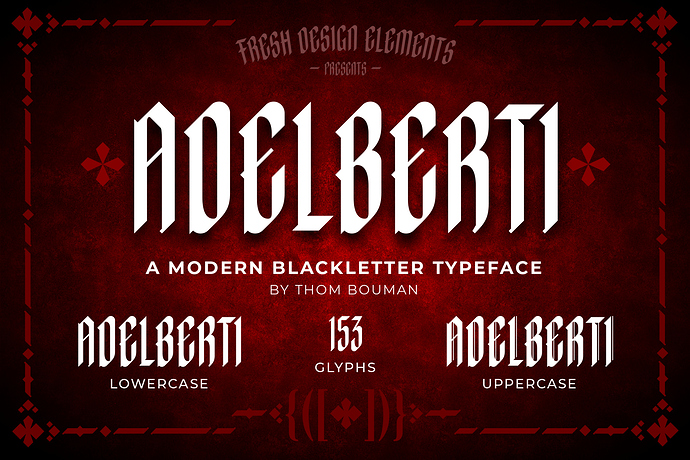 Mix uppercase and lowercase with alternative glyphs and ornaments to create an interesting look.
The Adelberti font includes a full set of capital letters in 2 variations, as well as multi-lingual support, numerals, punctuation & extra ornament shapes. A total of 153 glyphs.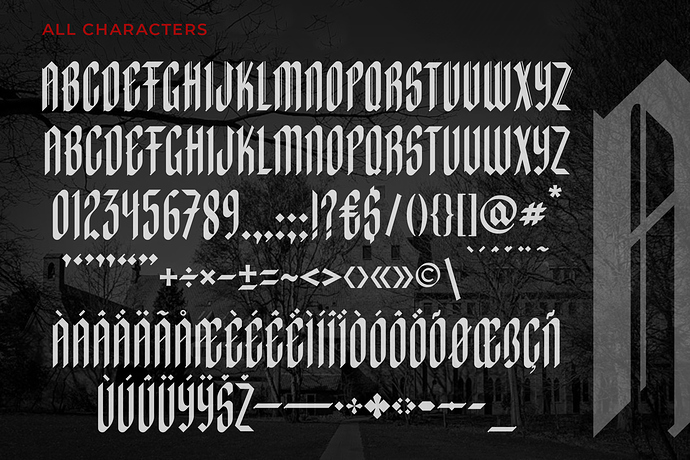 Wondering what beautiful things will be made with it.
Thom
Adelberti is available on Creative Market: https://crmrkt.com/ADwQ9D