Hello and welcome to this forum.
In Illustrator, letters must consist of paths. It is not possible to use bitmap images, but you can convert scanned letters into paths:
( A ) Select a letter.
( B ) Call Window > Image Trace.
( C ) Select "Black and White" as the mode.
( D ) Open Advanced.
( E ) Activate the option "Ignore White".
( F ) Click on "Expand" at the top to convert the letter into paths.
( G ) In Layers, name the letter, here with "A".
Now repeat steps A - G for each letter.
Then you can drag the letters as paths into the Fontself window and get your font.
Tip: If you scan your font, use 300 dpi as setting, then you will get better results in Illustrator.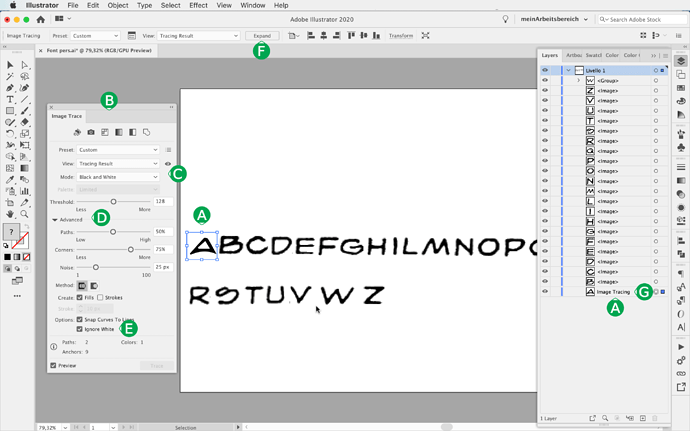 My result for your file for testing: YourFont.zip (147.8 KB)