Hello! I am using fontself to create some fonts for my lettering generator. And I love how it's working.
Now I have a problem I can't solve. Fontself seems to break some of my shapes and I have no idea why.
I created a rope lettering font and most of the letters work fine.
But some of them get somehow distorted on import altough the shapes are made exactly the same way like the all others.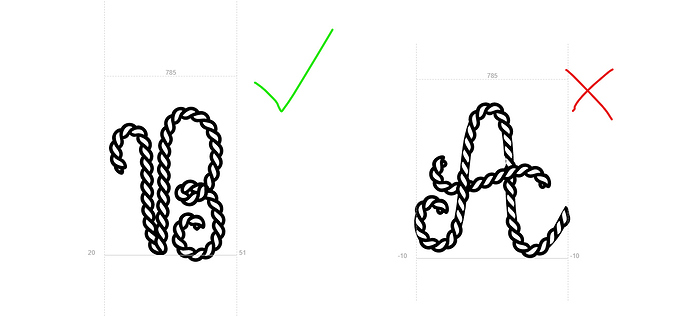 Any ideas why that happens? And what I can do?
Thanks!